$1.1B Paradise plan passes critical hurdle
Written on the 23 June 2020 by Consulting Hall, my HR and PR advisers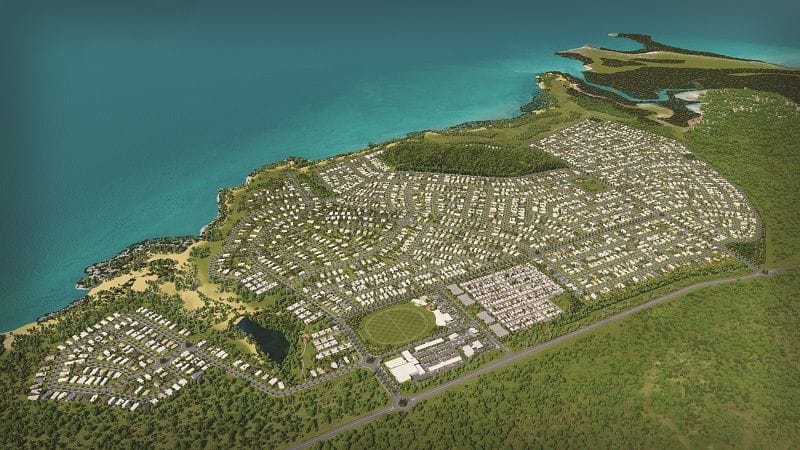 The $1.1 billion Whitsunday Paradise project is a step closer after the Queensland Department of Transport and Main Roads today gave a green light to the developer's traffic plans after years of negotiations.
Gold Coast-based company Greater Rewards Group have lodged plans for a residential community of 2000 dwellings for up to 5000 people and are now just waiting for final State Government and Whitsunday Regional Council approval before they can start work.
Greater Rewards Group general manager Blake Thomas said once the project received final approvals, the company would immediately start $40 million worth of infrastructure upgrades for the Bowen region. The works would create 84 jobs almost immediately.
"The Whitsunday Paradise is a 20-year commitment for the team at Greater Rewards Group and we intend to be a long -term partner in the future of the Bowen region," said Mr Thomas.
"The development will contribute $1.129 billion to the regional economy across the 10 stages of the project."
Mr Thomas said the infrastructure upgrades would include improvements to the Bruce Highway and to Bowen's water and sewerage system. The Department of Transport and Main Roads has approved Greater Rewards Group's plan to upgrade the Bruce Highway at the intersections with Adelaide Point Road, Ocean View Drive and Don Street.
The department has also approved the planned construction of a yet-to-be named new access road to the 269ha Whitsunday Paradise site, which sits 8km south of Bowen.
Mr Thomas said the masterplan included a range of lot sizes to accommodate traditional houses, townhouses, units and potentially tourist accommodation. The first stage of the project is planned to include 200 new housing lots, an AFL field with clubhouse and a service centre with food outlets
"Whitsunday Paradise will have more than 50 hectares of dedicated green space incorporating Mt Bramston, the foreshore and a series of parks, "said Mr Thomas.
Author:
Consulting Hall, my HR and PR advisers