Auctions providing big results in Mermaid
Written on the 19 May 2015 by Consulting Hall, my HR and PR advisers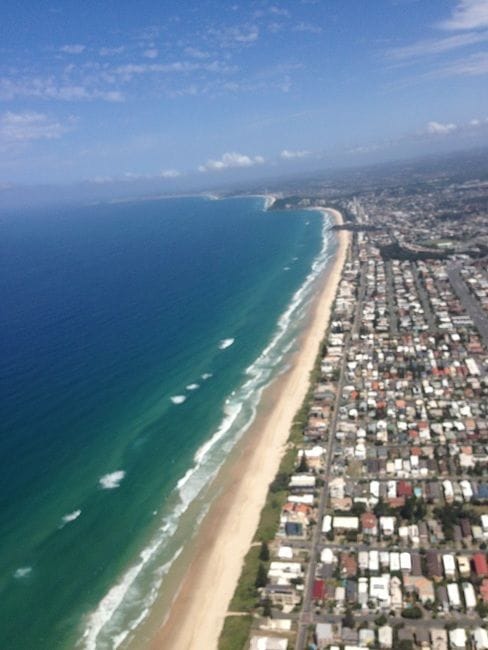 A shortage of beachside houses for sale in Mermaid Beach is leading to strong auction sales for the suburb's leading real estate agency.
John Henderson Professionals Mermaid Beach, which sold 47 per cent of all Mermaid Beach properties during 2014, has recorded 18 successful auction sales during the past three months.
Principal Andrew Henderson said he auctions were proving to be the best way for vendors to sell in the current market.
"Since the start of this year, the market has transformed from what was a buyer's market to now edging towards a seller's market,'' said Mr Henderson.
"We are seeing a sharp decline in stock levels particularly for homes on the beachside of the Gold Coast Highway and at the same time Mermaid Beach is attracting strong interest from potential buyers.
"Recently it's not been uncommon to have 10 or more registered bidders for the beachside auctions and that is not a position we have been in since the height of the market back in 2007."
Mr Henderson's comes after the release of the lastest CoreLogic RP Data figures, which showed auction clearance rates in the capital cities last week was the third highest on record.
The latest figures reveal a combined capital city clearance rate of 79 per cent last week.
Mr Henderson, who also on the board of the Professionals Real Estate Group, said auctions had not been the preferred method for selling homes on the Gold Coast in the years following the Global Financial Crisis.
However, the rise in buyer confidence and demand over the past 12 months, had fueled the auction market, he said.
"With the latest interest rate cuts, the Commonwealth Games coming up and the continuing recovery of the economy on the Gold Coast, we expect that demand for quality to homes to remain strong.
Mr Henderson said volumes of sales during the first quarter of 2015 had been "extremely high".
"Buyers searching for the idyllic beachside lifestyle and are looking to upgrade closer to the beaches,'' he said.
.
"This increase in buyer demand has resulted in higher property prices across the board."
However, Mr Henderson said beachfront prices were still a long way from their 2007 peak, which meant there was still substantial room for price growth.
"Houses prices along the beachfront in some cases fell by more than 50 per cent and these falls had a major flow-on effect on properties that were not sitting on the beachfront,'' he said.
"I remember thinking in 2007 that we would never see a beachside Mermaid Beach house sell for less than $1 million again but that certainly changed after the impact of the Global Financial Crisis.
"Interestingly there are still a few houses now selling in Mermaid Beach for less than the $1 million mark but I expect that number to dwindle over the next two years as prices rise further."
Author:
Consulting Hall, my HR and PR advisers