Bloomtools expands into Canada
Written on the 12 October 2014 by Brisbane PR agency Consulting Hall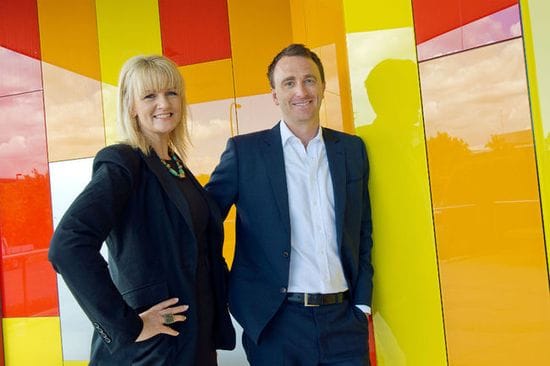 Queensland headquartered technology company Bloomtools, is expanding into Canada and is already eyeing other export markets.
The Varsity Lakes company, which builds websites and business software, was set up by Tracey Voyce and James Greig in 2004 and it now has more than 150 resellers and franchisees in Australia
Ms Voyce said Bloomtools had signed a joint venture agreement with a Canadian partner and it has now started its Canadian operations.
"We have already signed up our first five Canadian franchisees with outlets operating in Calgary, Toronto and Vancouver,'' she said.
Ms Voyce said the Bloomtools team was very excited about its latest international expansion.
"We have had a presence in New Zealand for a number of years now and we had toyed with the idea of expanding further overseas,'' she said.
"The Canadian opportunity came about as a result of our joint venture partner approaching us.
"They were investigating suppliers in the marketplace globally and were so impressed with our product offerings that they approached us.
"We are very proud to say that international companies are realising that our products and services are world class."
The Canadian franchisees will sell Bloomtools products and services to the Canadian business market, with all the website development being done through its Varsity Lakes base.
Ms Voyce said its relationship with Australia resellers like the nationwide company Snap printing had allowed it to build a strong website development team and development processes.
"For the past couple of years we have been concentrating a lot on 'white labelling' our website development activities,'' Ms Voyce.
"By having Bloomtools to largely operate as a wholesale website development company, it has allowed us to build up our website and software development expertise.
"However, now we are in position we want to start building our national network of Bloomtools franchises and start improving brand awareness in both Australia and overseas."
Ms Voyce said the company had recently had preliminary talks with a potential partner about breaking into the US market.
"It's early days yet but expanding into the US market is a very exciting possibility,'' said Ms Voyce.
"Our priority is at this stage is on Canada and our existing markets in Australia and New Zealand but the idea of expanding into America is obviously a very exciting option."
Author:
Brisbane PR agency Consulting Hall