Burleigh Brewing doubles brewery
Written on the 16 March 2016 by Marshall Hall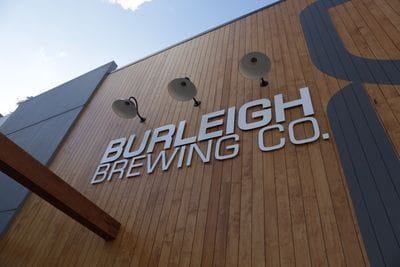 Award-winning Gold Coast craft brewery Burleigh Brewing has unveiled its new multi-million-dollar brewery and tap house.
After a year of hammering, digging, concreting, installing, painting, designing and brewing Burleigh Brewing Company has opened their doors to the public.
More than 500 Gold Coast business, political and media identities enjoyed a sneak peek at the new brewery during two VIP events.
The expansion more than doubles the size of brewery, which is already a Gold Coast Business of the Year winner. Burleigh Brewing was set up in 2006 when Peta and Brennan Fielding moved from Hawaii (Brennan's home) to Burleigh Heads (Peta's home) to pioneer the craft beer movement on the Gold Coast.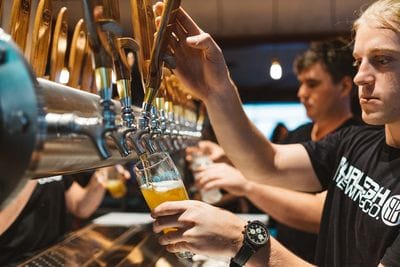 Peta said the business had grown steadily from its original 600sqm site in Ern Harley Drive and the latest expansion includes a new brewing and packaging facility. She said the original brewery site would now be used as Burleigh Brewing's warehousing and despatch centre.
"We initially built Burleigh Brewing with plans to build a great local business,'' said Peta."We are overjoyed with how Burleigh Brewing has been embraced by the local community and by starting afresh down the road we really wanted to create a long - term home that our team and the Gold Coast community would be proud of."