Cloud revolution to transform IT industry
Written on the 22 November 2016 by Gold Coast PR company Consulting Hall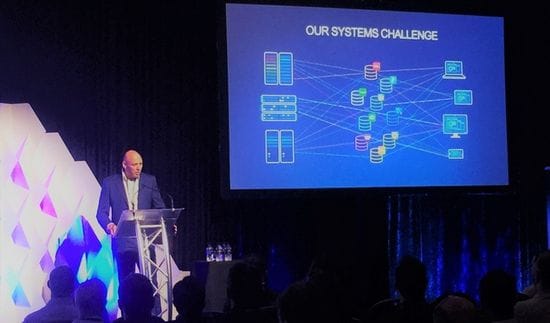 The cloud computing revolution will transform information technology into a commodity product like electricity, an industry expert says.
Speaking at an IT conference on the Gold Coast, Peter Thompson, the founder and managing director of managed IT services business GCOMM, says cloud computing will do for business what power stations have done for households.
"A revolution is coming and we need to be ready for it. Cloud computing will transform the information technology industry as we know it and it will change the way we all do business,'' he said.
"At one time, every household used candles and fireplaces to create light and heat. Then there came the invention of power plants and light and heat was available at the flick of a switch.
"We believe the Software Defined Data Centre (SDDC) will become the power plant of the IT industry. Internet access, a credit card and a login will be all that companies will need to access their IT services.
"Access devices such as tablets, PC's and phones will become disposable devices while servers, cables and other network equipment will become largely redundant."
Mr Thompson said Software Defined Date Centres (SDDC) would provide businesses with unlimited, pay as you use, on demand virtual machines that could run up applications in seconds at the click of a button.
"The adoption of cloud computing on the world will be dramatic,'' he said.
"The last 20 years of computing has seen each company owning their own computers and networking hardware.
"It means that the companies are actually responsible for buying, upgrading and maintaining their own equipment. This led to over engineering and the need to have internal resources and the outsourcing of resources to administer, install and manage the equipment.
"The transition to consumption-based computing alone is a huge shift in the world that will see the decline of internal IT departments and a shift in the traditional managed IT services providers.
"IT will be metered just like power is."
Mr Thompson said users would still be able to choose the applications they needed such as Acrobat, Office 365, a phone, a home connection, a server, a mobile phone etc.
He said that the end users, for the most part, would not even notice the difference but the major impact would be on the IT departments.
Author:
Gold Coast PR company Consulting Hall