Crackdown will not slow Gold Coast market
Written on the 19 May 2015 by Consulting Hall, my HR and PR advisers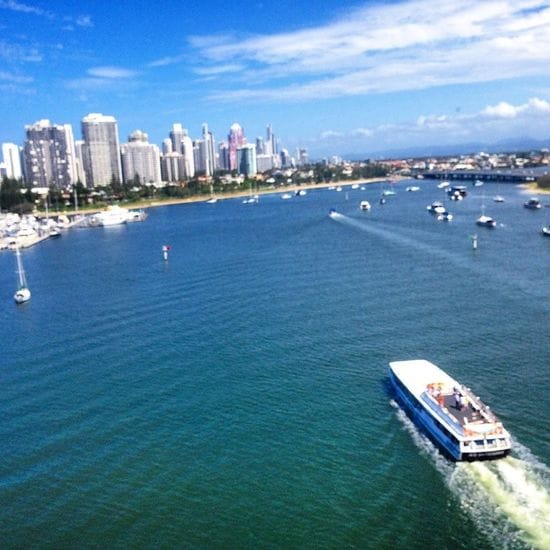 The Federal Government's increase in fees on foreign property buyers and the $48 million funding for a on foreign investors illegally buying properties in Australia will not slow the foreign appetite for Gold Coast real estate, according to a leading industry figure.
Lucy Cole from Lucy Cole Prestige Properties said under the Budget, foreign investors looking to invest in property would have to pay $5000 for properties valued under $1 million and $10,000 for properties over $1 million. An incremental fee increase of $10,000 will then be charged for every additional $1 million in property value.
Ms Cole said while there was no accurate data that tracked foreign investment in residential real estate, some reports claimed that up to a quarter of all recent sales in Sydney had involved foreign buyers.
However, she believed that sales involving foreign buyers represented less than 10 per cent of the market on the Gold Coast.
She said the new fees on foreign investors would not deter them from buying Gold Coast real estate.
"In the scheme of things, a $5000 additional charge on a $1 million property is not going to stop the foreign buyers,'' Ms Cole said.
"While the extra fee is another hurdle to overcome, there are many more significant reasons why foreign investors are looking to buy in Australia."
Foreign investors will also face stricter penalties if they break the rules when investing in residential real estate and the Australian Taxation Office will be given responsibility for enforcing this.
She said that after the Budget, Investors who break foreign real estate investment laws now face three years in prison and a fine of up to $135,000, while a business could be fined five times that amount.
"The House of Representatives Standing Committee on Economics report on Foreign Investment in Residential Real Estate, which was handed down in November, recognises there is no accurate information on foreign investment in residential property in Australia,'' said Ms Cole.
"However, in my experience and my observations of what is occurring in the market, the number of buyers who are trying to escape the Foreign Investment Review Board rules are few and far between.
"I believe the number of international investors, and particularly from China, who are illegally buying properties in Australia has been heavily overstated."
Ms Cole said that under the current Foreign Investment Review Board regulations, foreigners were given approval to buy homes and apartments if they were under construction or were brand new and had never been lived in.
She said the Government had established the policy to encourage the development and housing industries.
In the report to Federal Parliament, the Standing Committee chairman Kelly O'Dwyer said the current foreign investment framework should be retained but that steps should be taken so that the Foreign Investment Review Board could more effectively enforce the rules.
Ms Cole said that even before the Budget, Australia had some of the toughest Foreign Investment rules for property investors in the world.
"I am aware that there is a small degree of rorting in the system but the vast majority of international investors play by the rules and are receiving legal advice to ensure they are compliant with the regulations,'' she said.
"I don't see any reason why a crackdown on the illegal activities of a few will have any major impact on the Gold Coast market as a whole."
Author:
Consulting Hall, my HR and PR advisers