Discovering gold in the coast environment
Written on the 19 May 2015 by Consulting Hall, my HR and PR advisers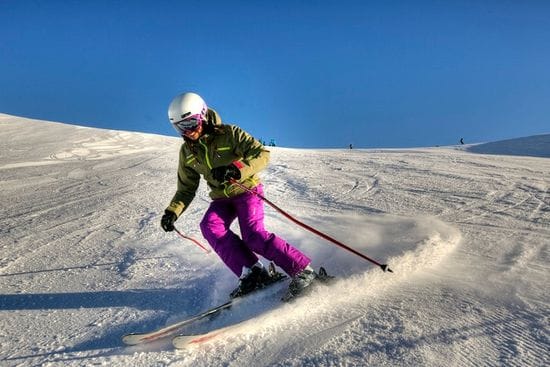 Globally renowned as Australia's tourism capital, the Gold Coast is famous for its environment. The city's pristine, golden beaches feature some of the most popular surf breaks in the world and stretch an amazing 70 kilometres (43 miles). Millions of visitors a year can attest the warm crystal blue waters of the Pacific Ocean are a delight to swim in during the sunny sub-tropical days that the region enjoys.
To the west of the city hub lies the hinterland, which is home to a part of the Great Dividing Range and the World Heritage-listed Lamington National Park. In the hinterland visitors delight in discovering the rainforests, incredible geological features including volcanic craters, waterfalls and a high number of rare animal and plant species.
There's no doubt the environment is a crucial ingredient of the Gold Coast tourism economy. However, what most people are not aware is the environment is now becoming big business for the wider business community. Gold Coast headquartered businesses focussed on environmental solutions and sustainable practices are growing markets all around the world.
From bio-fuel energy generators, sustainable clothing manufacturers, erosion management professionals and solar energy exports, the Gold Coast is becoming a hub for experts in their fields. The growing trending is being recognised through the Gold Coast Business Excellence Awards, the region's premier business honours, and the quality of the enterprises taking part in the awards is staggering.
For example, the 2014 annual winner of the Gold Coast City Council sponsored Environment and Sustainability Award was emerging energy company Quantum Power.
Quantum Power is Australia's leading developer of anaerobic digestion systems and biogas-fuelled power stations. Effectively, the company is turning waste into gold. The company's existing clients include piggeries, layer chickens, abattoirs, rendering plants and dairy factories.
Quantum Power is headed up director Richard Brimblecombe, who also serves as chief executive of specialised livestock financier StockCo and served on the board of the Grains Research and Development Corporation from November 2011 to November 2014.
Mr Brimblecombe says Quantum Power has designed and built more biogas-fuelled power stations in Australia than any other company. The company is now building its 13th power station and in negotiations to build several more.
"Biogas is one of the fastest growing sources of renewable energy in the world," Mr Brimblecombe says. "The global biogas market generates electricity with a value of approximately $71.6 billion per annum."
Anaerobic digestion is widely used in Australia as a primary waste treatment tool. Most sites use an uncovered anaerobic lagoon, which allows treatment of the waste, and the biogas produced escapes into the atmosphere.
Quantum Power's solution retains all of the waste treatment benefits and also harnesses the potential of the biogas for use as a source of energy.
"We go into a customer's production facility and build a power station fuelled by their waste to provide onsite generation of base-load renewable energy from organic wastes and residues,'' says Mr Brimblecombe.
"These power stations supply between 40 per cent and 150 per cent of the energy needs of the host site by processing the waste.
"In addition to the generation of renewable energy, the biogas system removes up to 90 per cent of harmful pollutants from the wet waste stream of the host client.
"Our biogas projects have reduced our clients' reliance on grid electricity usage by up to 100 per cent. "
The company's focus is on the intensive livestock and food processing industries within Australia but it is also casting its eyes oversees to New Zealand and South Africa.
"These markets have a value of $463 million per annum and are largely untapped,'' he says.
"There are strong drivers for the rapid adoption of biogas technology, including rising energy costs, escalating waste treatment and disposal costs, energy shortages, and inadequate electricity distribution infrastructure."
Quantum Power also has a number of strategic alliances with prominent biogas companies in the US, Asia and Europe, allowing Quantum Power to provide best of breed products and solutions to its clients.
Another Gold Coast company with big environmental credentials and making a global impact is clothing company Purebrandz.
Purebrandz is a world leading outdoor clothing company selling 100 per cent recyclable clothing for the skiing, snow and mountaineering markets. While you wouldn't normally associate the sub-tropical climate of the Gold Coast with snow and skiing, it is the place where Purebrandz calls home.
From its Molendinar base it designs and distributes its high-end, waterproof, breathable range of jackets and pants made from recycled products. Their clothes are 100% recyclable, PFC free and Bluesign certified.
In an innovative twist, the company last year announced it had become the first company in the world to offer a "trade-in" on its PURE garments
Customers who are looking to upgrade their current wardrobe are able to trade-in their old outfits. Purebrandz then take these older outfits and offers it to charities and other non-government organisations so they can continue to be put to good use.
Purebrandz has been contracted by Thredbo, Australia premier Alpine Resort to provide them with their Snow Sports Uniform. Purebrandz also supplies resort uniforms to Mount Buller, Perisher, and Mount Ruapehu (New Zealand) ski resorts.
International experts are so impressed that Purebrandz was the first Australian brand to be invited to the Aspen International Fashion Week.
Another Gold Coast company attracting international attention is Trac Group Holdings, which has developed a new form of roofing tiles.
Of particular note is the Tractile Solar Roof Tile, which transforms the humble concrete roof tile into a technical package that generates both solar power and solar hot water for buildings
The Southport-based business, which was a finalist in the 2006 Australian Design Awards, is led by managing director Jason Perkins and is planning on listing on the Australian Stock Exchange in late 2015.
"The technology behind the building integrated photo voltaicthermal (BIPV-T) roof tiles is now patented in 28 countries and is now set to launch in international markets,'' said Mr Perkins.
"Internationally, the interest in the BIPV market is growing stronger every day because of the environmental and financial benefits the products provide.
"We have developed a world-beating technology product and we are now working to secure relationships with distribution partners throughout the world."
Trac Group has spent $3 million over the past eight years researching, developing, testing and marketing its range of products.
The company manufactures and distributes in Australia and Malaysia and the company has immediate plans to expand into the Middle East, South-East Asia, North America, China, and Europe.
Mr Perkins said one of the keys to product was that its low profile design overcame one of the major reasons why less than 10 per cent of Australian homes are fitted with solar panels.
"Our research shows that one of the major reasons why Australians are not installing solar panels is because they are ugly,'' said Mr Perkins.
"Our Tractile Solar Tiles are designed to look very much like a modern roof tile and not take away from the design of the house."
Another key advantage the product has is that is does not have a direct competitor.
"Because we have gained the international patents over the technology, the nearest competition we have will be people selling separate packages of roof mounted solar power cells and roof mounted solar hot water systems,'' said Mr Perkins
"Because it is a three-in-one product, it delivers a look and value for money that other competitors can't match."
Another Gold Coast company that has big ambitions is potting mix and landscape materials company Green Fingers.
Group Operations and Sales Manager Dan Willmann says Green Fingers takes in green waste, bark, top soil and sand from development sites around the Gold Coast.
"We then work with these by products by composting and screening/grading to produce the best growing media our country has to offer,'' says Mr Willmann.
"Customers like production nurseries, including the Gold Coast City Council, purchase our potting mix to grow green life.
"Composts, soils and sands are sold to landscapers, landscape yards, bagging companies, city councils and gardeners."
The company holds environmental accreditation with a number of international standards organisations for many of its products.
Mr Willmann says the company has plans to double the size of its production facility this year and they developing an online shop selling landscape materials at wholesale prices.
The year 2014 was a big year for the growing company with Green Fingers cleaning up at the Gold Coast Business Excellence Awards and collecting national honours in the Garden and Nursery Industry of Australia awards for the third year in a row.
There's also plenty of professional advice and expertise for companies wanting to set up in the Gold Coast region. For example, another winner of a monthly Gold Coast Business Excellence award in 2014 was Mark Rigby & Associates.
Mark Rigby & Associates is a proud Gold Coast firm which was established in 1998 to provide professional environmental protection and environmental health services to the private and public sectors of the Gold Coast.
The company specialises in three areas: Environmental Management, Environmental Quality and Environmental Planning
Founder Mark Rigby says the effective and efficient management of environmental issues is now recognised as good business practice for both private and public sector organisations.
"We pride ourselves on being a small firm with the ability to achieve great outcomes,'' says Mr Rigby.
"A significant part of our competitive advantage is that we offer a 'one stop shop' for clients who are commencing new, or expanding existing, industrial activities in Queensland.
"Our knowledge of both Town Planning as well as environmental legislation allows companies to establish long-term relationships with us beginning with the pre-planning stage, through the development application stage as well as the on-going operational stage of their business."
Author:
Consulting Hall, my HR and PR advisers