Evolve Skateboards collects Design honours
Written on the 19 May 2015 by Consulting Hall, my HR and PR advisers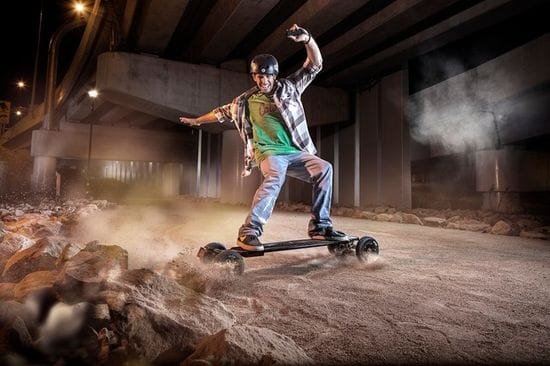 Innovative Gold Coast electric skateboard company Evolve Skateboards has been recognised for its cutting edge designs and is now a contender to claim an international design award.
Evolve Skateboards' All Terrain Carbon Series skateboards is one of 30 sport and lifestyle products from around the world to be awarded a Good Design® Selection.
The electric skateboards, which are made from Carbon Fibre and Kevlar, are now in the running to pick up a Good Design Award.
The Good Design Awards, managed by Good Design Australia, are one of the longest standing and most prestigious design awards in the world, promoting excellence in design and innovation since 1958.
Companies across the globe nominate their products in the hope of collecting accolades.
Evolve Skateboards founder Jeff Anning said it was an honour to be picked for a Good Design Selection award.
"It is recognition for all the hard work we have done and the hundreds of hours we have spent refining our design to make it as attractive as possible,'' he said.
"The Carbon Series has been designed to have a "very hi-tech feel" and the battery has been incorporated into the deck, which is very different from rival designs.
"The skateboard weighs only 10.5kg, making it the lightest of its kind in the world, but it still carries loads of up to 100kg."
"The skateboards have a top speed of 38kmh, have a range of 45km and have been designed with ABS and regenerative braking."
The company's range of products is tapping into the increasing worldwide market among tech-savvy young professionals who are looking for the next wave in recreation and transport.
Mr Anning said Evolve Skateboards was born through a desire to recreate the feeling of snowboarding or surfing on land.
Evolve Skateboards are now sold in 30 countries and their fans include the likes of Felix Baumgartner (sky diver who jumped from the stratosphere), US television personality Conan O'Brien and several Olympians.
Evolve now has have distributors in the US, Canada, UK, Germany, Middle East, Scandinavia, France, Malaysia, New Caledonia, New Zealand, Spain and Korea. The Australian-headquartered company is now looking to appoint more distributers throughout the world and a looking for more retailers to join their exciting ride.
Author:
Consulting Hall, my HR and PR advisers