Evolve Skateboards named among top 100 fastest firms
Written on the 27 October 2015 by Gold Coast PR company Consulting Hall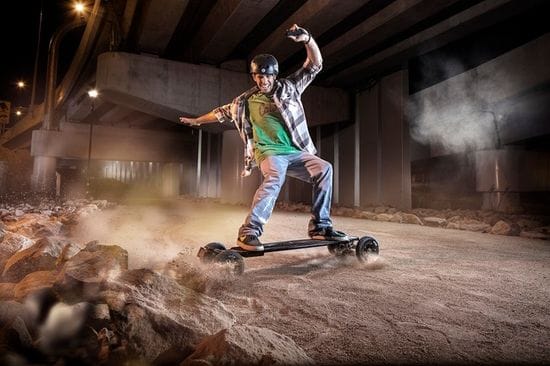 Gold Coast electric skateboard company Evolve Skateboards has been named among Australia's fastest growing start-up companies.
The company, which is headed by husband and wife pair Jeff and Fleur Anning, is ranked 52nd on online business magazine BRW's list of Australia's fastest growing companies.
The latest accolade adds to the tally of awards the rapidly expanding company has collected this year. Evolve has also won a Gold Coast Business Excellence Award, a Queensland Export Award and a Good Design Award.
Mr Anning said the recognition by BRW was another feather in the company's hat.
"We didn't go into business to win awards but it's always nice to receive that recognition,'' he said. "Our focus is on creating the best electric skateboards in the world and we are continually trying to improve our designs and the performance. If we win awards while we do that, then it is the icing on the cake."
The Arundel-headquartered company's products are now sold in 30 countries and their fans include the likes of Felix Baumgartner (sky diver who jumped from the stratosphere), US television personality Conan O'Brien, former world number one vertical ramp skateboarder Tas Pappas and several Olympians.
Evolve now has distributors in the US, Canada, UK, Germany, Middle East, Scandinavia, France, Malaysia, New Caledonia, New Zealand, Spain and Korea. The company is now looking to appoint more distributers throughout the world and a looking for more retailers to join the ride.
Its best-selling skateboard, the Carbon Series, has a top speed of 38kmh, has a range of 45km and a price tag of $1749.
Ms Anning said the idea to manufacture their own skateboards came after her husband first saw a motorized board, bought one and was unhappy with the way it performed.
"So he started on his first design in the spare bedroom with a baked bean can and some cardboard,'' she said.
They loved the result and so did their first customers. The couple then sold their family home and poured everything they had into developing the electric skateboards.
In their first year in business in 2012 the business generated just $60,000 in revenue. By year three the company was selling $4 million worth of boards and growing.
Author:
Gold Coast PR company Consulting Hall