Expert urges super review after currency sags
Written on the 12 October 2014 by Gold Coast PR company Consulting Hall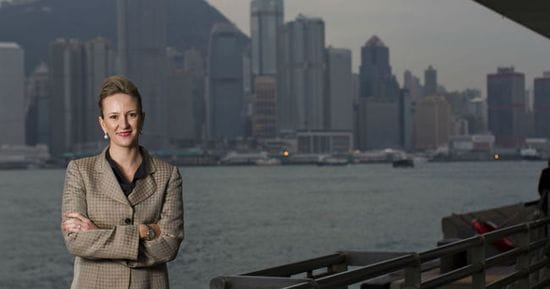 Australian residents should review their superannuation investments for the scenario of a falling Australian dollar, according to a leading international investment adviser.
Ord Minnett wealth adviser Brooke Patterson, who has spent the past 10 years in Hong Kong advising high net worth Australians based in Asia before moving to the Gold Coast this month, says investors should be reviewing the allocation of their investments inside their super funds.

"Before the Australia dollar has further falls, investors should consider returns in US dollars and other non-Australian currencies,'' said Ms Patterson.

"For the more conservative investors, they could look for exposures to US Government bonds or for slightly higher returns they can look to purchasing corporate bonds being offered by Australian companies raising capital in the US.

"For example, QBE Insurance Group and Macquarie Bank have been raising funds in the US by issuing bonds and we have been buying the likes of these for our clients seeking a USD income focus."

Ms Patterson, who manages the financial affairs and investments for Australians living in Asia as well as Australia, said Australians should consider buying US equities in the current market.
"Australia has had a fine run over the past few years, however, it would be most unwise to hold all one's assets in Australian dollars," she said.

"With the currency starting to waiver, this is the time to review offshore investment opportunities – from the most conservative US government bonds to aggressive emerging market equity portfolios. The window to benefit from buying offshore assets with a strong dollar may be closing."

Ms Patterson has been based in Hong Kong for the past 10 years but she is now edging herself back to Australia for family reasons. She is now splitting her time between Hong Kong and the Gold Coast.

"My husband and I have chosen to move to the Gold Coast to be close to the family and because it is a great place to raise our young children.

"Fortunately Ord Minnett have a great office on the Gold Coast. I am really excited about working here and putting my international investment experience to good use for local investors."
Brooke Patterson is a representative of Ord Minnett Limited, AFS licence 237121.
Author:
Gold Coast PR company Consulting Hall