Hendersons donate to surf clubs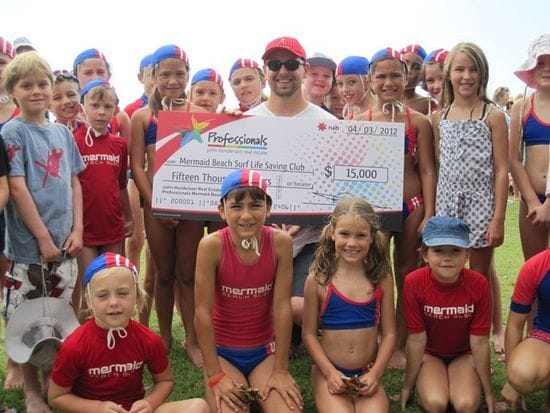 THINGS might be tight but some generous Gold Coast property types are still digging into their pockets. Take for example brothers Andrew and Luke Henderson from John Henderson Professionals Mermaid Beach.
Bright and early on Sunday morning the Nippers were out in force at the Mermaid Beach Surf Life Saving Club and so too were the brothers and their wallets.
The sun may not have been shining but the Nipper's faces were beaming when Andrew handed over a cheque for $15,000 out of their own pockets.
The big cheque, which brought the Henderson family's personal donations to Mermaid Beach, Nobby Beach and Miami Surf Life saving Clubs to a whopping $425,000, will go straight into purchasing much-needed equipment and clothes for the Club and helping to secure its survival.