iBottleopener unleashed on Aussie market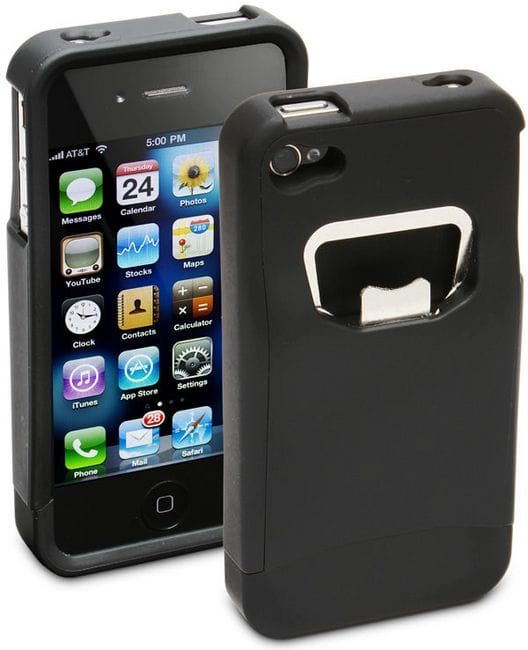 AN innovative device that transforms an iPhone into a bottle opener as well as an award-winning phone is set to be released in Australia.

Beer-loving fans of the iPhone will soon be able to crack open a coldie, while keeping the popular gadget safely in hand.

Queensland company Dot 1 Pty Ltd has secured the Australian distribution rights for the iBottleopener product, which has a Patent pending globally.

Dot 1 director Tom White said he believed the device was sure to be as big a hit in Australia as it was overseas.

"Australians love their beer and their iPhones, so why not combine the best of both worlds?" said Mr White.

The plastic slider case features a soft touch rubberised finish with a built in bottle opener and is designed in two parts that slide over the iPhone and lock together, leaving access to the iPhone's touchscreen while still making the phone easy to dock in devices.

Mr O'Doherty, head of marketing at Dot 1 said the product could also be custom branded, creating new marketing opportunities for companies.

He said they were in talks with several large international companies about supplying branded iBottleopeners for their customers.

The 4G version of iBottleopener, which has now been released for sale in Australia on Facebook and is expected to be in stores in time for the summer beer-drinking season, is selling for $34.95.

For more details go to the IBottleopener website.
Author:
Consulting Hall, my PR and HR advisers