Lucy Cole emerges as political hot property
Written on the 18 January 2016 by Consulting Hall, my HR and PR advisers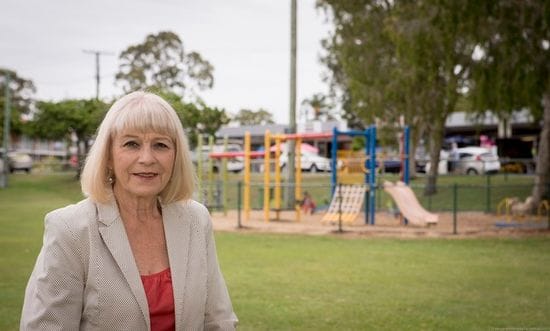 One of the Gold Coast's most influential business leaders Lucy Cole will contest the Gold Coast City Council election.
Ms Cole, who is a past International Women Day Leadership Award winner, a former president of the Surfers Paradise-Broadbeach Chamber of Commerce and past president of the Gold Coast branch of the powerful Real Estate Institute of Queensland, has announced that she is running for Division 7.
Division 7 takes in the central Gold Coast suburbs of Surfers Paradise, Paradise Waters, Main Beach, Bundall, Benowa and Keebra Park.
Ms Cole said her "I Love Lucy" election campaign would focus on three key themes, building a brighter future for families, improving safety and creating jobs.
The Paradise Waters resident said the anti-domestic violence protests held in reaction to the Gerard Baden-Clay murder case in Brisbane today showed there was a strong need in the community for an improved focus on helping families and improving safety.
"The Gold Coast is a wonderful place to live but we need to do more to help families and keep our residents safe,'' Ms Cole said.
"Domestic violence is a hidden epidemic in Australian society and on the Gold Coast the issue is not receiving the attention it deserves.
"In council I will do everything in my power to ensure we protect families and provide more help to families in difficult times."
Ms Cole said she would be handing over the reins of her business, Lucy Cole Prestige Properties, to her sons Nick and John so she could concentrate solely on her election campaign.
"I am running a completely self-funded campaign because I know I can make a difference,'' she said.
"I have lived and worked within Division 7 for more than for 20 years and I love the area.
"Surfers Paradise should be the treasured tourism jewel in the city while the suburbs to the immediate west seem to have been forgotten.
"Bundall should grow in importance as a key business, arts, community and transport hub for the city, Chevron Island desperately needs a redesign of its bridges while Keebra Park and Benowa desperately need better roads and parks.
"I want to help these suburbs and the greater Gold Coast recover the gloss they had in the 1990s and early 2000s.
Ms Cole said she would bring her business acumen, marketing expertise and economic common sense to the council as well as a thorough understanding of the community.
The businesswoman has gathered a team of leaders from across a wide range of different industries to help drive her election campaign.

"Anybody who knows me knows that I don't believe in doing anything half-heartedly," she said.
"The Gold Coast is an amazing place to live and has enjoyed incredible growth in the past 50 years.
"I am looking help shape the future for the next 50 years and I am offering a new, professional, fresh voice for the council."
Author:
Consulting Hall, my HR and PR advisers