Rosewood acts as a catalyst for Broadbeach
Written on the 18 January 2016 by Gold Coast PR company Consulting Hall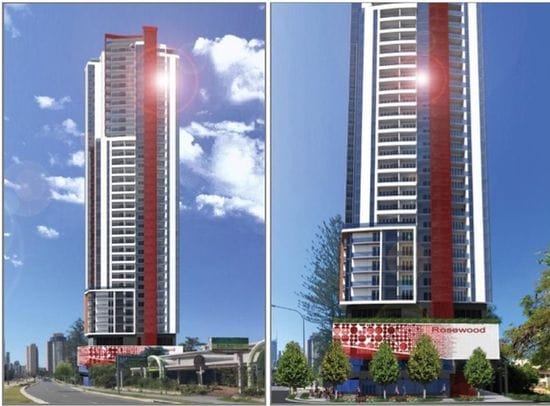 The 41-storey Rosewood high-rsie apartment project at Broadbeach will be a catalyst for other developments to help revitalise the Surfers Paradise-Broadbeach strip, according to Planit Consulting director Bede Emmett said.
Mr Emmett, whose company is representing the Sydney-based developers Rosewood Broadbeach Pty Ltd, said the project would encourage other developers to transform the area.
"The area where Rosewood sits is predominately low-to-mid-rise apartment buildings and many of the buildings in the area are starting to show their age but hopefully this project will help the City of the Gold Coast to kick start the transformation of the suburb,'' said Mr Emmett
"The proposed site, which is now home to a dilapidated building that was most recently housed a restaurant, is considered by some to be an eyesore and a development of this type will help improve visual appeal the immediate area.
"The architectural design of the building was inspired by the Rosewood tree and it also takes into account the Chinese Yin and Yang principles.
"When you consider that you have the light rail going right past the front door, the City of Gold Coast would prefer an architecturally pleasing building on the site rather than a run-down property.''
Mr Emmett said the Rosewood project supported the City of Gold Coast's bid to increase residential density in the area immediately around the light rail network.
He said the Rosewood was a mixed use high-rise development that would feature restaurants and commercial operations on the first two floors and apartments above.
The project would also include 144 apartments, 40 serviced apartments and 180 car parks. The residential apartment will include a mix of one, two and three bedroom apartments.
Author:
Gold Coast PR company Consulting Hall