Trac Group appoints advisers
Written on the 27 October 2015 by Consulting Hall, my HR and PR advisers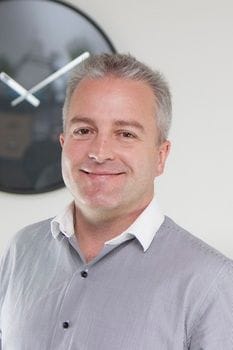 Trac Group Holdings, an innovative building products company that has dreams of listing on the Australian Stock Exchange this year, has appointed a series of professional advisers to advance its cause.
Managing director Jason Perkins (pictured) said the company appointed some of the nation's leading advisers to ensure its plans progressed as smoothly as possible.
Trac Group Holdings has appointed law firm Allens, which has offices throughout Australia and Asia, and accounting firm BDO, one of the largest full service accounting and advisory networks in the nation, as advisers.
Investor services giant Computershare has been signed up to look after the company's share registry and investor communications while Halifax Investment Services has agreed to become a supporting broker if the proposed Stock Exchange listing proceeds.
Trac Group Holdings has spent $3 million over the past eight years researching, developing, patenting and testing its range of range of innovative roofing solutions. It is now looking to commercialise its award-winning product range.
The company is marketing the products under the brand name Tractile.
Mr Perkins said Tractile was a versatile product providing custom solutions for both residential and commercial projects.
He said Trac Group's roofing products, which are protected by patents in 28 countries, are manufactured using compound materials and use an innovative hook system to secure it to the building structure.
"The design of the Tractile roofing system means it can withstand 300km/h cyclonic winds, can withstand hail damage, it has the highest bushfire rating possible and it has inbuilt insulation properties for hot and cold climates,'' he said.
The Tractile product range comprises three main ingredients: the Tractile Eclipse roofing system, the Tractile Solar range, and other roofing components.
The Tractile Eclipse range of composite roof tiles are large format, lightweight, high strength, flat profile tile, and can be painted any colour.
The Tractile Solar Roof Tiles transform the humble roof tile into a product that can produce solar hot water and electricity.
"Essentially these products are specially designed roof tiles that integrate into the roof structure to produce solar power, solar hot water, or both," said Mr Perkins.
Author:
Consulting Hall, my HR and PR advisers