Trac Group launches $6.5 million float plan
Written on the 21 January 2016 by Marshall Hall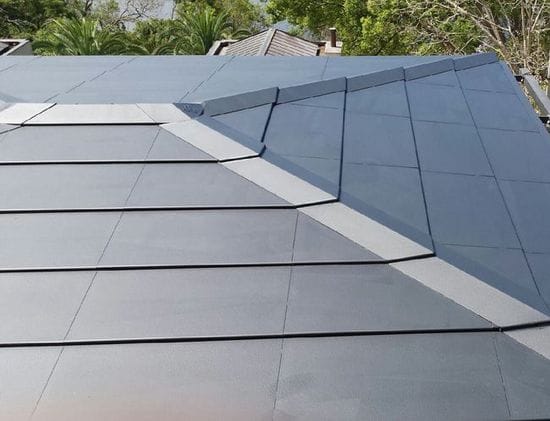 INNOVATIVE building products company Trac Group Holdings Ltd has lodged a prospectus with the Australian Securities and Investment Commission to raise up to $6,500,000.
The Trac Group Holdings prospectus, which is available from the company's Offer website (www.tractileipo.com.au), says the company is offering up to 26,000,000 shares at $0.25 to raise $6,500,000. If the IPO is fully subscribed the company would have 82,375,359 shares on issue.
The company says potential investors should read the prospectus and fill out the provided application form if they want to invest.
Trac Group chairman David Fagan said monies raised from the Offer would be used to fund the expansion of the company and its sales and marketing capacity in Australia, plan an international roll-out of its products and maintain the company's intellectual property portfolio.
"I have personally invested in the Company and purchased Tractile Products to roof and power my home,'' said Mr Fagan.
"This Offer provides the opportunity to own Shares in a company that has developed award winning innovative and sustainable roofing solutions, protected by an intellectual property portfolio.
Trac Group has designed smart roofing solutions that can also harvest the sun's energy to generate electricity and heated water.
Worldwide there are 514 cities with a population of more than 1,000,000 people and 211 of these cities are within countries in which patents relating to its Tractile Products have already been granted to Trac Group.
Of the 303 cities remaining, 257 are the subject of patent applications that are in the process of examination."
Mr Fagan said the global markets for Solar and Building-integrated Photovoltaic (BIPV) products were expected to grow significantly.
"Trac Group is well positioned to pursue commercial advantage from this opportunity,'' he said.
"As with other companies, Trac Group is subject to a range of risks, some of which are specific to its business activities and others which apply specifically to the roofing products sector."
Trac Group managing director Jason Perkins) said the company had made significant gains with its push to commercialise its award-winning building products including its revolutionary roof tiles and its Tractile Solar Energy Roof Tile.
Tractile replaces tiles and metal sheeting with a light-weight composite tiles that can also generate both electricity and heated water for buildings. This technology is known as Building Integrated Photovoltaic and Thermal (BIPV-T)
Mr Perkins, who co-founded the company, said the trends of population growth and globalisation were increasing the demand for housing and energy.
"Roofing has been undervalued as an asset with little in the way of innovation in decades,'' he said.
.
"Climate change is causing a need for products resistant to extreme weather, and increased political and consumer support for renewables and sustainability.
"Generational trends of population growth and globalisation are increasing the demand for housing and energy.
"Tractile delivers an award-winning, innovative and sustainable roofing solutions that reduces materials and labour while increasing design, performance, renewable energy and sustainability.
"The average home can power itself by harvesting the sun's energy from less than 25% of the available roof area. Instead of being a dumb, passive depreciating asset the roof can become a financial asset.
"I believe Tractile redefines the standards in roofing."
The roofing services industry in Australia generates revenues of $3 billion per annum.
Australia has five cities with a population of 1,000,000 or more. Worldwide there are more than 500 cities with populations of 1,000,000 or more and over 200 of these cities are in countries that patents for Tractile have already been granted.