Posted by Gold Coast PR agency Consulting Hall on 17 September 2020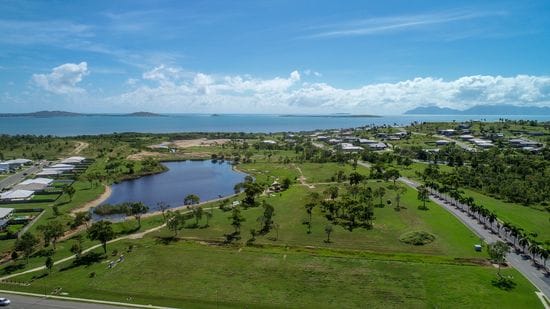 The company behind the $1.1 billion Whitsunday Paradise project has granted a further extension to the time Whitsunday Shire Council has to approve the project.
After years of negotiations over the project, the council had previously asked for and received an extension to the approval process time to last Friday.
However, the council has again asked for more time and information to review the application and the developer GRW Group has provided the further information and agreed to give them nother month to review the plans for the masterplanned residential community.
The new extension means the council has until October 16 to decide the fate of the project.
GRW Group general manager Blake Thomas said the series of meetings held between council representatives and his company on Friday had been positive.
"This is an especially important project for the Bowen region, and we understand that the council wants to make sure they deliver the best result for the community,'' said Mr Thomas.
"However, we can assure the Bowen residents that Whitsunday Paradise will be world-class masterplanned community that will deliver significant economic benefits to the region for many years to come.
"The people of Bowen should know that we are ready to start work almost immediately on $40 million worth of infrastructure upgrades for the Bowen region.
"Barring any further delays, we are on track to start awarding contracts before Christmas.
"These works would create 84 jobs and would include improvements to the Bruce Highway and to Bowen's water and sewerage system."
Mr Thomas said the project would lead to the development of 2000 dwellings for up to 5000 people over the next 20 years and the masterplan included a range of lot sizes to accommodate traditional houses, townhouses, units and potentially tourist accommodation.
The first stage of the project is planned to include 200 new housing lots, an AFL field with clubhouse and a service centre with food outlets.